Google I/O was chock-full of announcements, this time, more hardware-centric than software. After announcing the mid-range Pixel 3a and Pixel 3a XL, the company also announced its new smart display called the Nest Hub Max. The Nest Hub Max, it seems, will also be coming to India.
In case you missed the announcements from last night, here's a quick recap of what the Google Nest Hub Max is. The Nest Hub Max is a 10-inch smart display from Google, much like the Echo Show. The display has a resolution of 1280×800 and features a front-facing Nest camera with a 127-degree field of view camera. Also built into the display are two front-facing speakers along with a sub-woofer, for delivering good audio experiences. To be able to work with users' voice, there are two far-field microphone arrays so that you can "ok Google" your way to the information you need.
The Nest Hub Max has been shown to be a rather interesting device, with video calls over Duo being demoed on stage at Google I/O. What was also shown is the display's ability to recognise faces and then tailor the information displayed on the screen accordingly.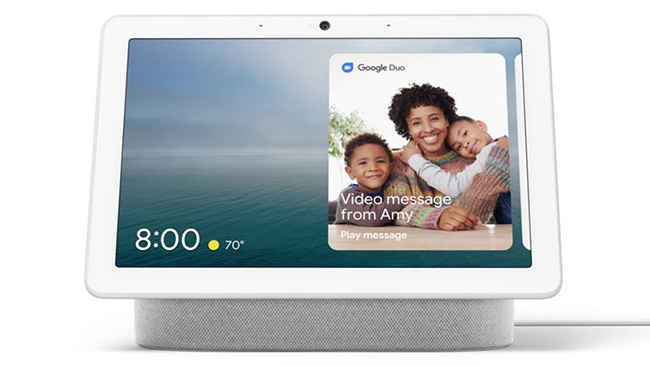 The Nest Hub Max was announced last night and will be available in several countries like the U.S. for $229, in the U.K. for £219. It appears that Google will be launching the Nest Hub Max in India in the coming months as well. India is one of the fastest growing markets in the world for smartphones, and with many households going online in recent years, the market is ripe for smartphone speakers and similar devices. Amazon has already launched its display-based Echo Show and Echo Spot in India, so it is only natural for Google to follow suit. The Echo Show, which will be the Google Nest Hub Max's competitor, is priced at Rs 22,999, so we expect the Nest Hub Max to be priced similarly as well. As of now, there is no official date or price with regards to the India availability of the Nest Hub Max, save for the fact that it is coming.